So, you want to support the veteran community, but you also need to get dinner on the table? Here is a solution to kill two birds with one stone! (Plus, an opportunity for bonus points)
With over 3,766 veteran-owned businesses just in the state of Maryland alone, for metropolitan areas, Baltimore actually has the 5th most veteran-owned business in the country. With that information, you can imagine that to both support veterans and get dinner ready, the obvious solution is to find a restaurant owned by a veteran! And what about the bonus points mentioned? Those come from supporting local businesses within your community. Baltimore has hundreds of amazing restaurants for any craving you might have.
Below is a list of veteran-owned restaurants in Baltimore that will not only feed you and your family, but you can also feel good that your money is supporting a veteran AND the local economy!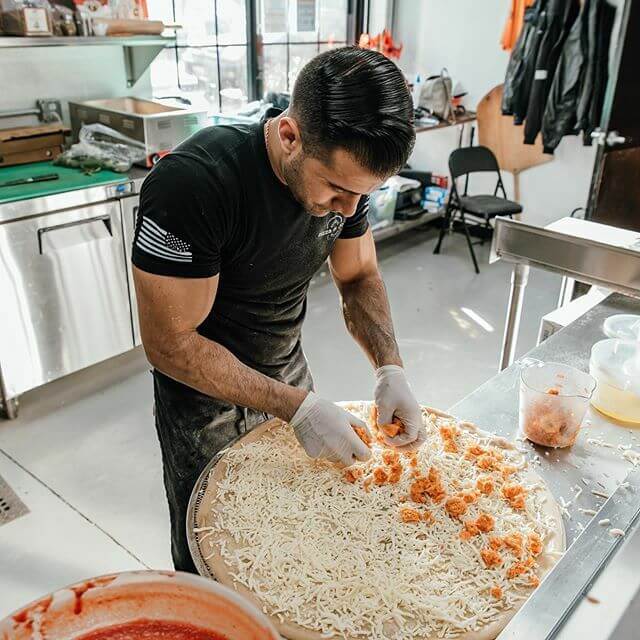 Pizza di Joey
We start our list with the winner of The Baltimore Sun's Reader's Choice for best pizza three years in a row! Not to mention, long time supporter of The Baltimore Station through his involvement on our board of directors and generous support at fundraising events. Pizza di Joey was started by Navy Veteran and Jersey native, Joey Vanoni who actually served brick oven pizza during his service in Afghanistan. He uses seasonal ingredients sourced from farms and markets in the greater Baltimore area to make wood-fired pizzas that make everyone's mouth water.
Top Picks for ordering? Buffalo Chicken Slice, Pepperoni Slice, Drunk Grandma's Vodka Slice
To learn more about Joey's story or place an order, just check out his website here:
Or, visit his brick-and-mortar at Cross Street Market and be sure to have an extra slice for us!
Riverside Taphouse
Looking for a spot to watch the game, your next favorite trivia location, or a space to catch up with old friends? Riverside Taphouse has it all and so much more (and by that – I mean a killer brunch menu on the weekends)! Owned by United States Navy Veteran Ryan Kehoe, this restaurant has been on the scene for just over three (3) years and are already making a name for themselves in the South Baltimore community.
Top Picks for ordering? White Truffle Lamb Cheesesteak, Ahi Tuna Nachos, Duck Fat Donut Holes
Order online or head up to 1542 Light Street and take a seat at the bar. Either way, your taste buds will be dazzled, and you won't be disappointed!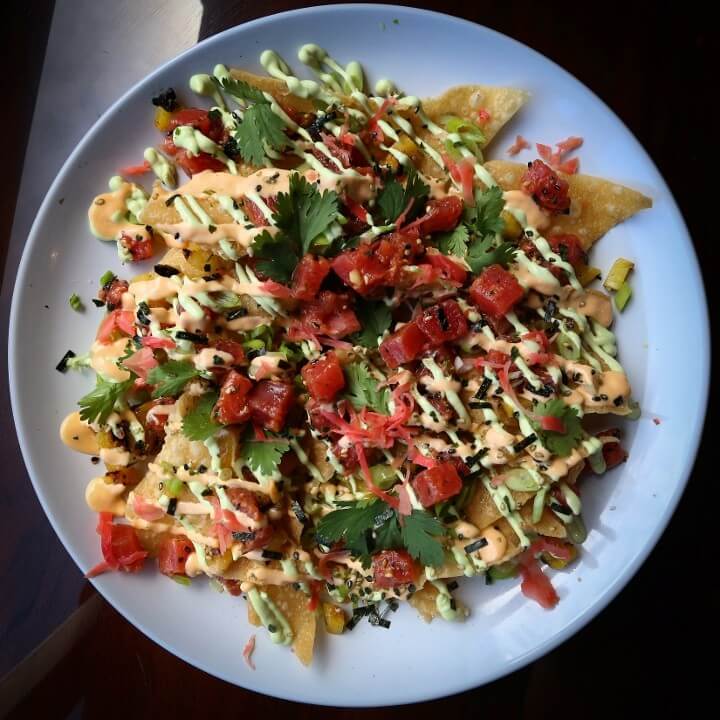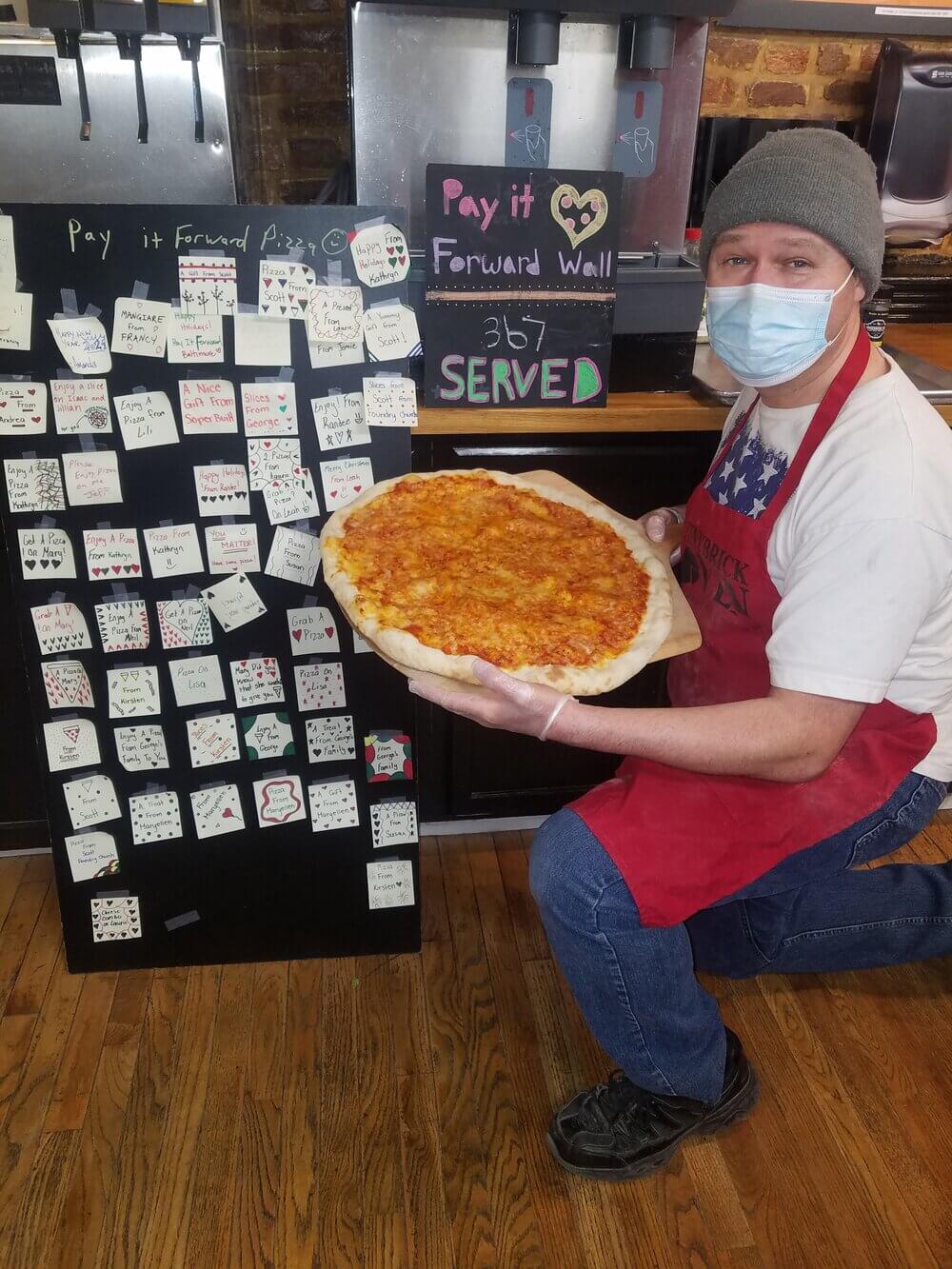 TinyBrickOven
Owned and operated by Will Fagg, US Navy veteran, and former Johns Hopkins Nurse, this pizza spot will soon become a favorite for your family movie nights. Behind the counter, you will find two ventless pizza ovens reaching temperatures over 800 degrees, cooking pizzas in just 80 seconds! In addition, in front of the counter, you will find a pay-it-forward board where customers can actually buy a pizza slice ahead of time to feed someone in need who stops by.
Top picks for ordering? Margherita Pizza, Vegan Sausage, Gelato
Ordering from TinyBrickOven will allow you to support a local business, support a veteran, and possibly support someone in need if you choose to pay it forward!
Creole Soul
Quoted on her website as saying, "the best ingredient is love", Chef Shunquita "Que" Neal worked as a US Navy Chief Logistics Specialist and counselor before changing gears to serve her love for culinary arts. Growing up in Atlanta and gaining life experiences in New Orleans, Creole Soul, was started to bring "the perfect fusion between the deep south and rich creole authentic dishes" to the streets of Baltimore.
Top picks for ordering? Seafood Gumbo, Beignets, Fried Catfish
So if you are looking to indulge your tastebuds with some southern spices, be sure to stop into Creole Soul for a meal that fills your stomach and your soul.
Finally, for that sweet treat at the end of the night…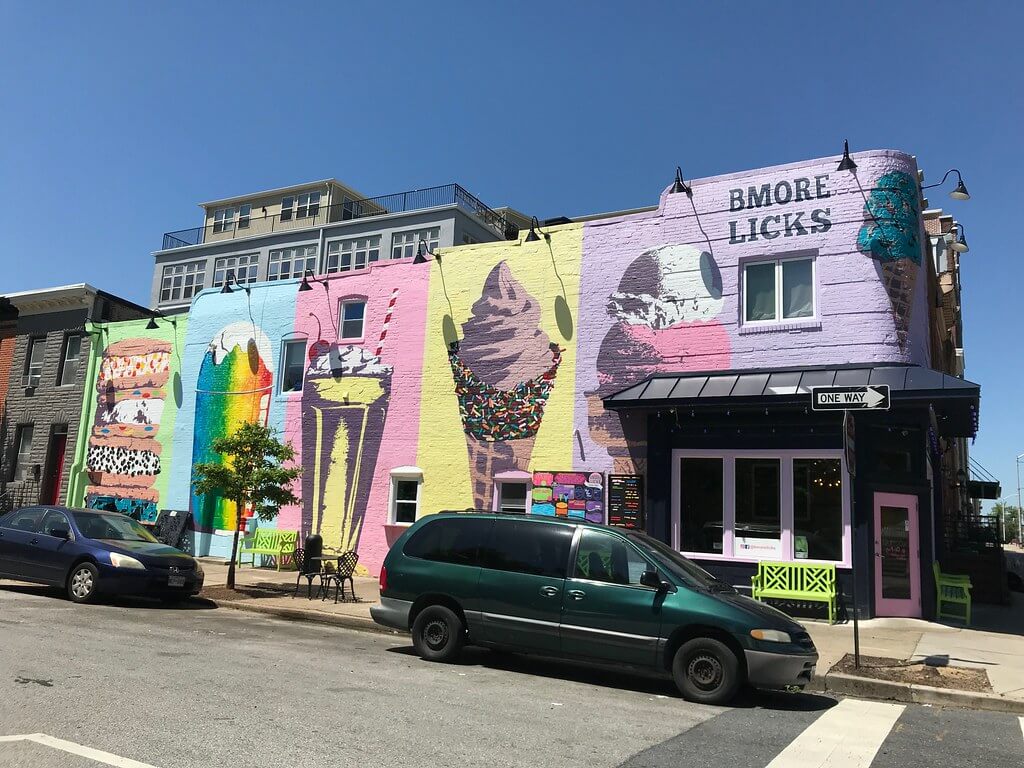 BMORE LICKS
Need a quick stop for dessert? With the summer heat hitting Baltimore hard, consider local favorite BMORE LICKS co-owned by Maryland Air National Guard veteran, Kim Proctor. This ice cream shop has it all, your classic favorites like chocolate, vanilla, and strawberry plus creative originals sure to please even the pickiest of ice cream eaters. They even have a special scoop for your four-legged friend!
Top picks for ordering? A scoop of Cookie Butter on a waffle cone, Ice Cream Taco
With locations in both Federal Hill and Canton, BMORE LICKS is sure to be a favorite for all your ice cream needs, and with more flavor combinations than anywhere else in the state of Maryland, you'll never have to get the same thing twice.
So do yourself a favor and try a new spot in town for an easy delicious meal that supports our veteran business owners of Baltimore!