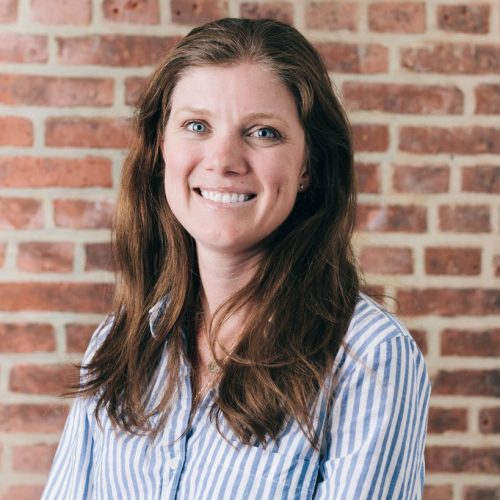 Jennifer Rothenberger, President
Business Operations, Fortego
Jennifer Rothenberger joined the Board at The Baltimore Station after volunteering through her company, Fortego, where she is in operations. She says, her time at The Baltimore Station has taught her the importance of facing adversity and accepting humility. She is excited to join the Executive Committee as the Secretary of The Baltimore Station. Jen is also the Chair of The Station's signature fundraising event, Homerun For Recovery, which in 2018 raised a record $170,228.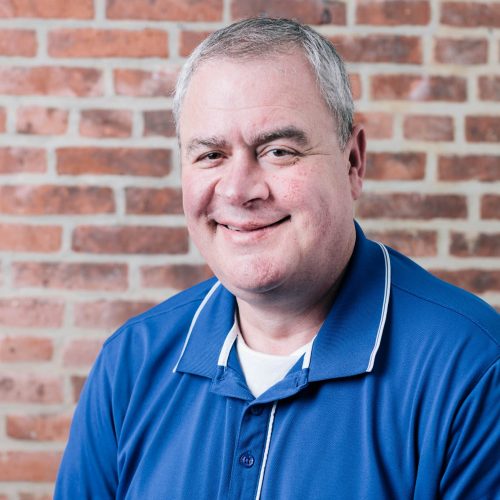 Adam Skolnik, Vice President
Executive Director, MMHA
Adam Skolnik a graduate of The Park School (Baltimore) and Skidmore College (Saratoga Springs, NY). He has been the Executive Director of the Maryland Multi-Housing Association (MMHA) since 2009,  MMHA is the trade association that represents the owners of rental housing throughout Maryland.  MMHA has been a proud partner of The Baltimore Station for well over a decade.   Prior to joining MMHA Adam owned his own home building and development company Charter Homes. Before starting his entrepreneurial venture, he was a property manager for Southern Management and other local management companies. Adam holds three varied designations; the Certified Property Manager (CPM) and the Accredited Residential Manager (ARM) from the Institute of Real Estate Management (IREM) and the Certified Association Executive (CAE) from the American Society of Association Executives (ASAE).  Adam is happily married to Kate and has two grown children Jack and Ben. A rabid Ravens fan and Orioles fan, Adam splits his time between Baltimore and Surfside Beach, South Carolina.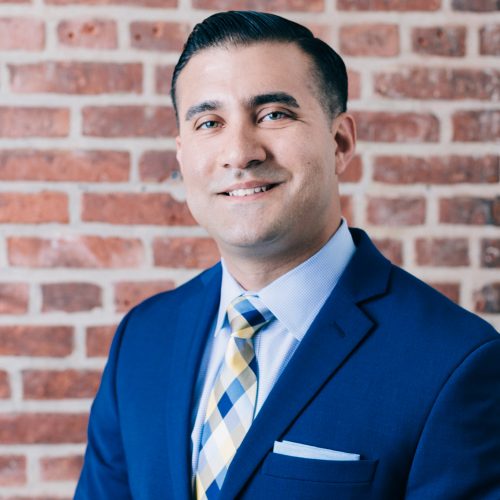 Joseph "Vanoni" Salek-Nejad, Secretary
Owner, Pizza di Joey
Joey was born and raised in Perth Amboy, New Jersey and learned the culinary art and science of pizza baking on a coal fired, brick oven in one of the country's first pizzerias founded in 1930. After high school, Joey enlisted in the United States Navy. In his eight years of active military service, Joey has traveled far and wide, serving on land and at sea aboard submarines. In his travels, Joey's passion for baking pizzas grew into a way for him to help boost morale among his fellow service members; a small taste of home quickly became an eagerly awaited, weekly tradition. Joey has baked pizzas everywhere from hundreds of feet under the sea, to the hills of Afghanistan. Now, after nearly a decade of service, Joey is bringing his authentic, NY-style pizza to the streets of Baltimore.
Joey remains dedicated to serving and helping those who have served and defended our country, freedoms, and the American spirit. Pizza di Joey employs veterans and disabled veterans to ensure that meaningful employment is afforded to those who have sacrificed so much in order to guarantee that Americans can safely indulge in simple pleasures, like pizza.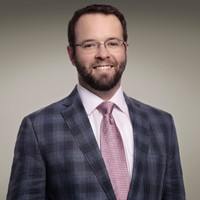 Steve Leckrone, Treasurer
Owner/Principal, Calvert Accounting & Advisory Services
With 14 years of diversified public accounting experience, Steve Leckrone, CPA is responsible for managing and overseeing all stages of the engagement process, including planning, fieldwork, supervision and review, preparing recommendations for internal control and operational improvements, and presenting deliverables to senior management and boards of directors. He works closely with clients to coordinate fieldwork to ensure efficient execution of the Firm's services.
Steve has extensive experience serving non-for-profit organizations, including foundations, associations, charities and other local not-for-profit entities with complex and technical issues related to alternative investments, endowments, and grant revenue recognition and Federal tax compliance and preparation of Form 990.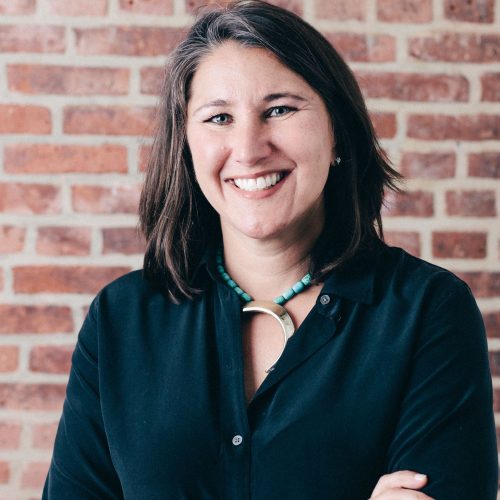 Christie Walsh-Myers, At Large
Christie Walsh-Myers, a graduate of The College of William and Mary, brings over 20 years of experience in retail, operations, event management and recruiting to the board of The Baltimore Station. Christie's professional background includes executive roles with Ralph Lauren, JCrew, Under Armour and Fast Retailing. Since 2014, Christie has run her own vintage tabletop and home decor ecommerce business – Shop The Hyphenate.
Christie has been a resident of Federal Hill since her 2008 relocation to the Baltimore area. She serves on our Fund Development Committee and is the chair of our fall fundraiser – Stars, Stripes and Chow.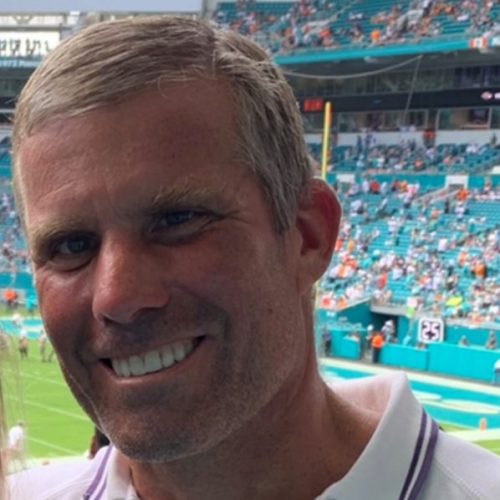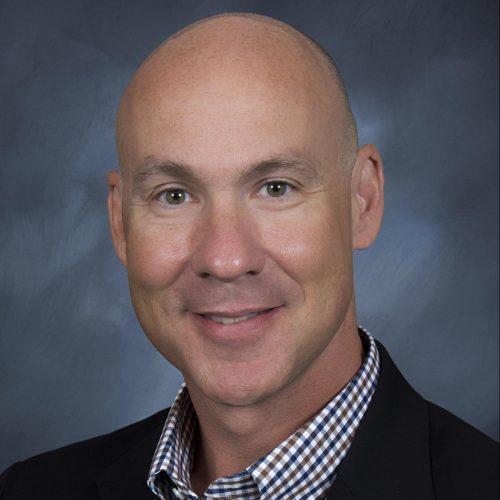 Jeff Cooper
CEO, Len The Plumber
Jeff Cooper has close to 25 years of experience as a business executive and is currently the CEO of Len The Plumber. He previously spent two decades working at Stanley Black & Decker (SBD) where he was the Global President of the Black & Decker business. Following his tenure with Stanley Black & Decker, Jeff served as the Chief Operating Officer and General Manager for BerettaUSA.
Throughout the years and varying business climates, Jeff has consistently demonstrated an ability to grow the business in terms of both top and bottom-line revenues. He enjoys building strong teams and strategies that make the workplace a motivational and success-oriented environment.
Jeff has been married to his wife, Laura, for 21 years. They enjoy their time watching their 18-year-old daughter, Ellie, and 15-year-old son, Jeffrey, play lacrosse.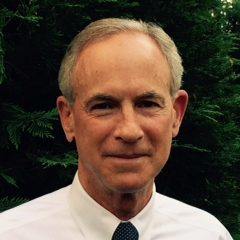 Michael Cusack
Vice President, M&T Bank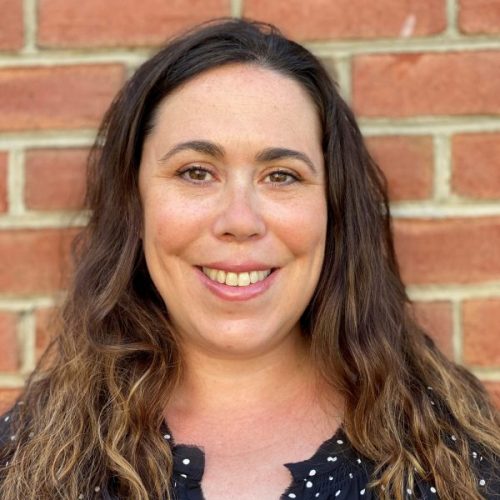 Danielle Gofstein
Owner, DG Custom Designs
HCPSS, Family Involvement Contact
Danielle Gofstein is an active volunteer who has dedicated her time and experience to helping organizations raise critical funds. As a member of The Baltimore Station's Homerun for Recovery Planning Committee, Danielle worked with the committee to conceptualize innovative features and secure sponsorships and auction donations. Danielle also served on the boards for Bet Yeladim Preschool and Kenya Connect. Her position as Family Involvement Contact with HCPSS requires her to assist and support teachers to establish home school partnerships and school based family involvement. Danielle runs an etsy shop that creates and sells customized invitations and party decor. In addition to working for the school system, running her business and volunteering, she is also a real estate and family photographer.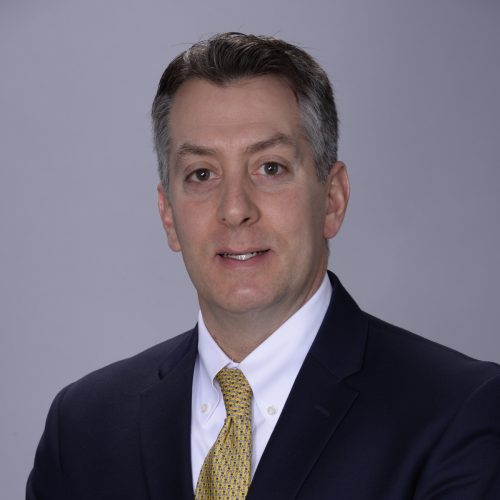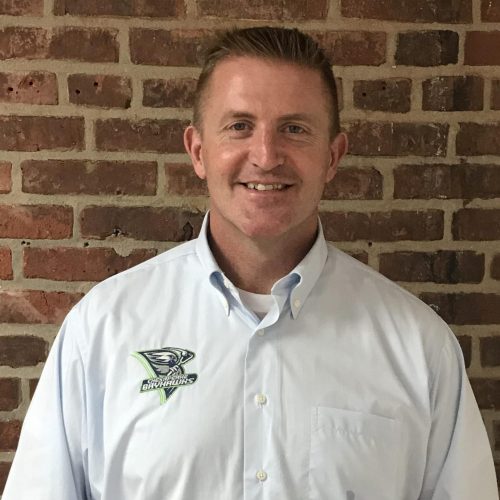 Will Huff
Director of Operations, Chesapeake Bayhawks
Will Huff is originally from Brightwaters, New York and graduated from Bay Shore High School in 1985. He attended the United States Military Academy and graduated in 1991. Will achieved the rank of Colonel and served fifty-four months deployed to Operation Enduring Freedom and Operation Iraqi Freedom. His service career includes command at battery, troop, squadron, battalion and deputy brigade levels, and seven years in special mission units. Will is a graduate of Naval War College in Newport, Rhode Island and the National War College in Washington, DC.
Following his Army career, he worked in the Towson University Athletic Department and spent the last three years as Deputy Athletic Director-External Operations. In January 2019, Will joined the Chesapeake Bayhawks of the Major Lacrosse League as the Director of Operations.
Will resides in Hanover, Maryland with his wife, Beata, from Berlin, Germany, and daughter Nina, 16 and his son, Will, who attends United States Military Academy in the class of 2020.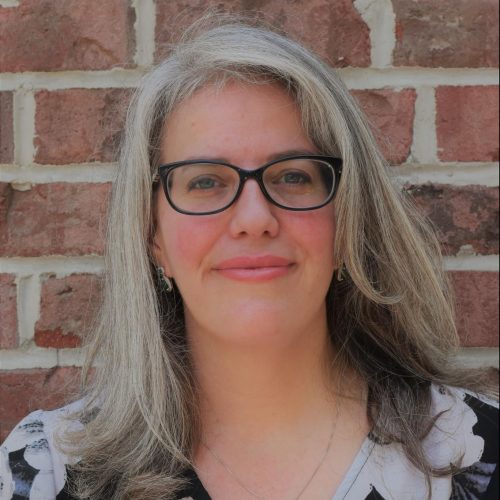 Stacy Kahatapitiya
Director of Industrial Hygiene Services – Arc Environmental, LLC
Stacy was introduced to The Baltimore Station as a volunteer in 2012; she enjoys spending time with the residents and finding meaningful ways to share in and support the mission of The Station. Originally from Ohio, Stacy moved to the Baltimore area after completing her undergraduate degree at the University of North Carolina Wilmington and has over 19 years of diverse experience providing environmental consulting and industrial hygiene services to Federal, commercial, and industry clients worldwide. Stacy holds a Master of Science in Environmental Planning and Management from Johns Hopkins University and serves as a board member for several professional societies, including the Alliance of Hazardous Materials Professionals National Capital Chapter where she is a Director and the Society of American Military Engineers where she currently serves as the Baltimore Post President. Stacy is an avid supporter of a number of community-based organizations and currently resides in Catonsville with her husband, Somendra, their two children, dog, and guinea pig.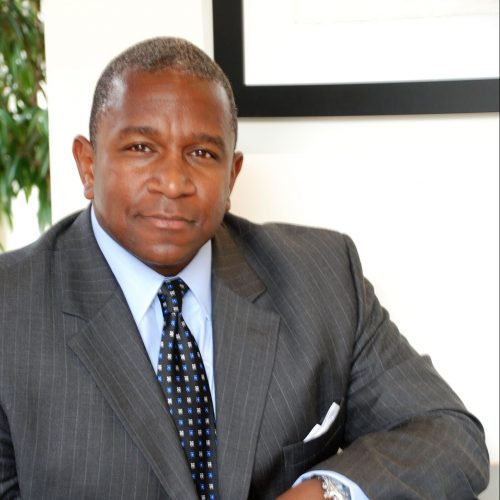 Franklin N. McNeil, Jr.
Vice President/Community Consultant; PNC Bank, Greater Maryland Community Development Banking
Frank served our country in the Marine Corps for 8 years as an artillery officer, after graduating in 1983 from the United States Naval Academy as a Second Lieutenant. His duties took him all over the world including the White House. When he resigned his commission in 1991, he had obtained the field officer rank of Major.
After leaving the Marine Corps he joined the Baltimore Branch of the Federal Reserve Bank of Richmond for 16 years. While there, he worked throughout Maryland, West Virginia and the metropolitan DC areas with community groups, financial institutions, foundations, non-profits and local governments to ensure fair and equal access to credit for affordable housing and small business development.
In February of 2008, Frank was a charter Greater Maryland Community Development Banking team. His job includes outreach to the community; writing and presenting grants and sponsorships; providing and teaching financial education and materials to PNC service partners and the community; partnering with non-profit organizations and agencies to meet their needs through services and resources; calling on customers, prospects and sources to identify lending and investing opportunities; and participating in strategic development and support of PNC's low- and moderate-income branches.
Frank is very active in his community and either currently (*) serves or has served in leadership roles with the following non-profit organizations that provide health and human services or other related services to the low- and moderate-income population: Annapolis Baptist Student Union Alumni Association, Association of Baltimore Area Grantmakers, BMore Fit, Baltimore Office of Promotion and the Arts*, Chase Brexton Health Services, Community Law Center*, First and Franklin Street Presbyterian Church, Guilford Homeowners Association, Greater Homewood Community Corporation, Iron Crow Theatre* and Johns Hopkins Vaccine Studies.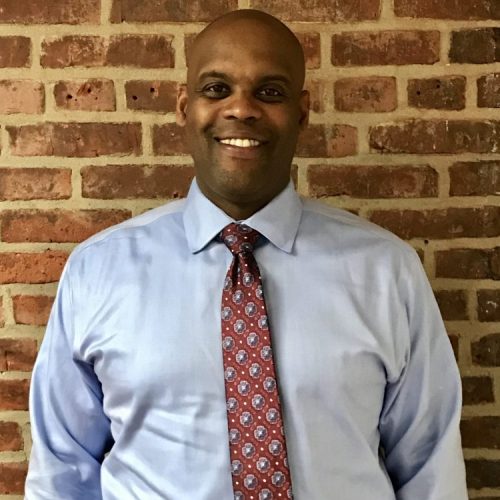 Linwood Nelson
Program Manager, ASRC Federal Mission Services
Linwood Nelson currently works for ASRC as a Program Manager. In his role, he is responsible for staff, budgets, and invoices totaling more than 40 million dollars annually. Additionally, he has owned and operated several small businesses to include an apparel company and a tutoring franchise. After high school, Linwood joined the United States Army and retired after 20 years of Active Duty service. During his military career, he served in various mid to senior-level leadership positions around the world and deployed on four combat tours. In his free time, Linwood enjoys spending time with family, outdoor activities and cooking. He is a native of Baltimore and has lived in Laurel, Maryland since his return in 2011.
Linwood holds BS in Business Management from the University of Phoenix and has a passion for helping others in need, especially his fellow military veterans.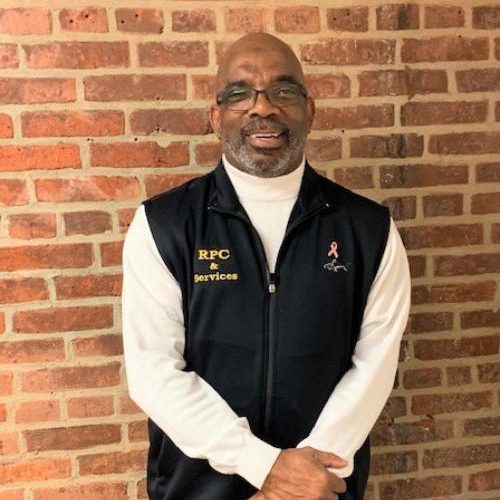 Ron Pugh
Owner, RPC & Services
Ron grew up in Washington D.C., graduated from St. Joseph's Catholic Military School in Clayton, Delaware. During his time there he rose to the rank of Captain, the second highest rank in the school.
He joined the U.S. Navy in 1972 after he began experimenting with drugs. He received a 'General Discharge under Honorable Conditions' from the Navy in 1975. His drug use increased once he returned home.
For the next 23 years, he tried unsuccessfully to control his drug use. He has numerous arrests on record for drug possession and theft. As a result, he has spent a considerable amount of time in jails and prisons.
He eventually surrendered and sought help. He was 44 years old when he entered The Baltimore Station in 1997. He learned how to get clean and more importantly; how to stay clean.
The General Manager of the Home Paramount Pest Control branch in Annapolis took a big risk and hired him after hearing his story. Two years later Ron was promoted to Service Manager in the office which generated over 2 million a year.
He remained heavily involved in the activities at Baltimore Station and was invited to join the Board in 2001. He has always been concerned about the men coming into Baltimore Station. He wanted them all to know that regardless of their history, they can turn it all around.
Ron left Home Paramount in 2003 to work for Mr. Bob Voelkel. He started the program Jobs, Housing, and Recovery or JHR as it was widely known.
Ron was the first Program Director at the Carrington House. He left that position after almost 2 years to start JHR Pest Control. In 2008 he left JHR and started Ron's Pest Control or RPC & Services as it is known today.
Since 2012 RPC & Services has averaged over $475,000 annually.
In 2014 John Friedel called Ron and invited him back to the Board of Baltimore Station. He accepted and although he is not as active as he once was, he is still very passionate about the men recovering at Baltimore Station.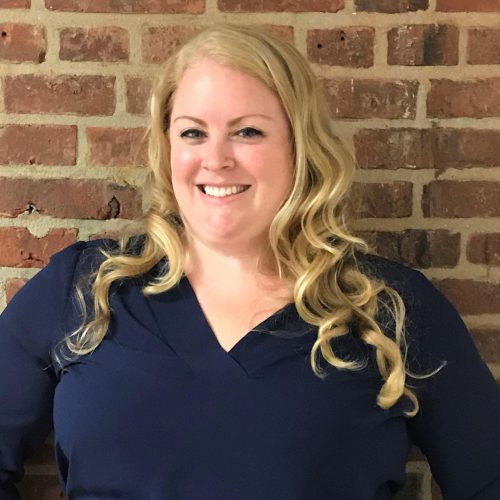 Michele Renaud Boyce
Associate Brand Manager, T. Rowe Price
Michele Renaud is an Associate Brand Manager at T. Rowe Price, a global asset management firm headquartered in Baltimore. Prior to T. Rowe Price, Michele followed her passion for marketing and held various roles within the asset management, retail, advertising and women's wear industries.
With a deep belief that is important to recognize and thank those who gave so much, she looks forward to creating awareness for The Baltimore Station. Volunteerism is important to Michele and she also serves on the Board of Directors for Rebuilding Together Baltimore.
Michele is a graduate of Rider University.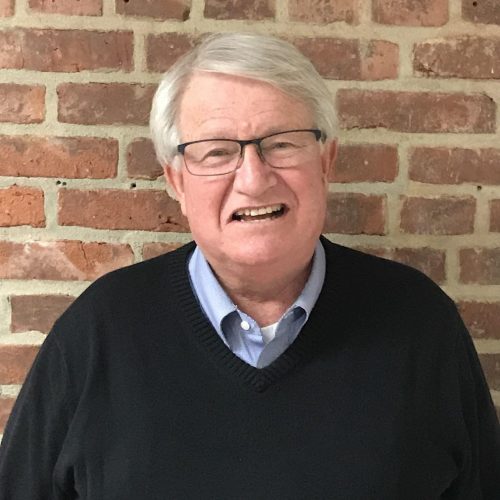 Malcolm Rubinstein
A retired psychologist, Dr. Malcolm Rubinstein worked for 22 years for the Veterans Administration, prior to maintaining a private practice in Psychology for 13 years specializing in mood disorders, PTSD, substance abuse, and couples therapy. A Baltimore native, he and his wife, Carol (a graduate of Goucher College) lived for 37 years in Winston-Salem, NC, where she taught French for 35 years and they raised their 2 sons, before retiring back home to Baltimore in 2015. Living as retirees in the Inner Harbor, Malcolm and Carol enjoy the cultural opportunities that the city has to offer- theater, symphony, Orioles games- and traveling to New York and Philadelphia to spend time with their children and 4 grandchildren.
In North Carolina, Malcolm was active in community leadership roles, serving as a member of the Board of Directors of the NC Food Bank and The Fellowship Home (a halfway house.) Now back in Baltimore, he is currently serving on the MD State Board of Dietetic Practice and has been on the State Laboratory Advisory Committee, along with fund-raising committees with the Maryland Food Bank. He believes that it is important to "plant the flag" to increase community awareness of valuable resources and organizations and is excited about spreading the word about the excellent work and contributions of The Baltimore Station.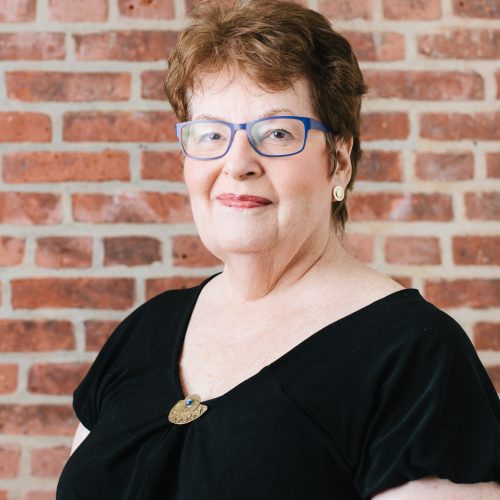 Sharon Smith
Senior Pastor, The Gathering of Baltimore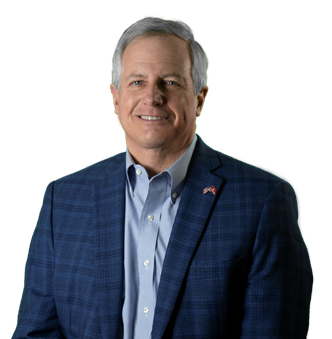 John Tolmie
CEO, Source, LLC
John Tolmie currently serves as CEO of Source, LLC a national consulting firm providing solutions to hospitals, health systems, physician enterprises, healthcare technology companies and venture capital firms. Additionally, John serves as an Operating Partner with Buckhead Investment Partners, an Atlanta based private equity firm. Prior to Source, John was President and CEO of TTG Healthcare Solutions, a healthcare consulting company offering strategic planning, operational and financial turnaround, strategic partnering, physician alignment, networking and market positioning to healthcare organizations.
John has a Master's degree in Health Administration and a Master's in Business Administration from Georgia State University, as well as a Bachelor of Science Degree in Business Administration from Virginia Tech. John has served on the Notre Dame of Maryland University Board as an Executive Committee Member, Aspirion Health Advisory Board and numerous community service organizations. John has extensive experience with international health ministries in Tanzania, Africa and serves on the board of Faraja Primary School for Disabled Children in Tanzania.