The Baltimore Station would not be where it is today without the support of our sponsors. Their donations have helped our residential treatment center provide veterans and other homeless men with the care and therapeutic programs they need on their journey toward recovery and self-sufficiency. Our staff- and more importantly, our residents – are grateful every day for those who give, be it $2,500 from a local business or a $25,000 from a major association. To show our deep appreciation, we do all that we can as an organization to recognize our sponsors' commitments at our facility, during our events and through marketing efforts.
The Baltimore Station's Corporate Giving Program, Friends of The Station, allows individual donors, businesses, foundations and other groups to not only financially support the organization at various levels depending on means and preferences, but also provides opportunities for employee engagement through volunteering and service projects. Those interested in donating $2,500 or more are invited to join our Friends of The Station Corporate Giving Program that includes our most committed financial partners.
We offer the Friends of The Station Corporate Giving Program to donors at the following levels. Sponsorship is valid for 12 months, unless otherwise specified, and all donations are tax-deductible.
GOLD ($10,000+)
We recognize Gold donors with an official logo, exclusive events, public recognition at our signature annual fundraisers, on our website and social channels, via media outreach, throughout our facility and more. We also work closely with our Gold level donors to customize the partnership and can develop joint-programs that involve each organization, its areas of expertise, and communities.
SILVER ($5,000)
We recognize Silver donors with an official logo at public events, in our facility, on our website and social channels, and more. Depending on their interest, we also look for additional opportunities in our programming to partner with Silver donors in a more meaningful way, often involving their communities.
BRONZE ($2,500)
We recognize Bronze donors with an official logo at our facility, on our website and social channels, and more. Depending on their interest, we also find opportunities for Bronze donors to get more involved with the many other activities The Baltimore Station has to offer.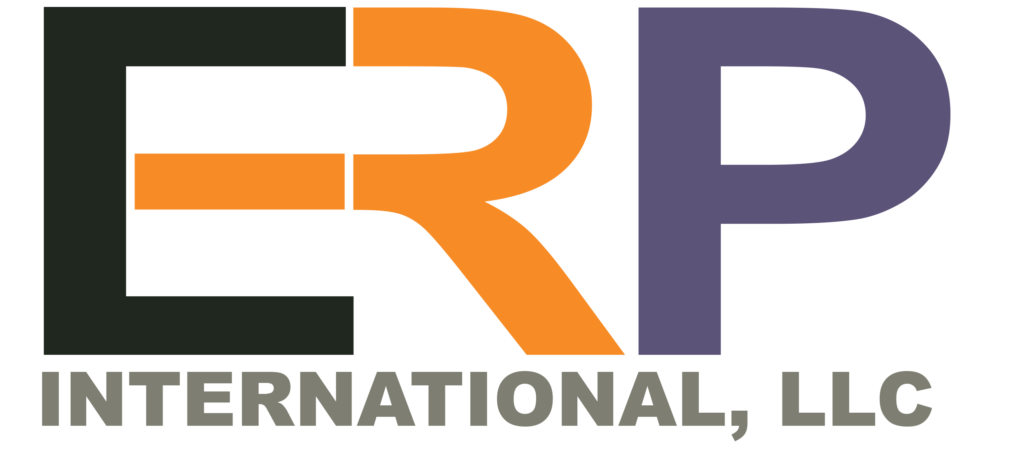 ERP International
ERP International is a trusted health, science and technology solutions provider proven to create transformational results—driving our government customers to be their best. Our breadth of experience and proven management practices allow us to deliver value based solutions for Comprehensive Healthcare, Agile DevOps development, Cybersecurity, and Cloud (SaaS, Iaas, and PaaS) that closely align to the missions of the customers we serve. Utilizing our CMMI DEV Maturity Level 5 appraised quantitatively managed processes we deliver outcomes that maximize return on investment and customer satisfaction. Our ability to enhance organizational vitality – for our customers, our communities, and our nation – is what drives us to be the best.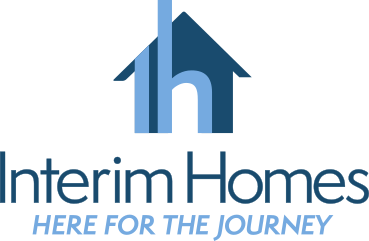 Interim Homes
Interim Homes is a premium corporate housing company providing fully furnished turnkey accommodations nationwide. We work with corporations and individuals seeking comfortable and cost-effective housing solutions for a variety of needs including extended business travel, relocation, medical housing, construction projects, and insurance losses. It is our company guarantee to provide cost-effective housing programs with personalized service and 24/7 accessibility. Our premium accommodations feature all utilities, housewares, full-sized appliances and comfortable furniture in a homelike setting.
Our brand promise is to deliver seamless customized housing solutions that are specific to our clients' needs with prompt, personal and professional service. Our core values of integrity, loyalty, consistency, and excellence are woven into every aspect of our daily work.
Interim Homes was formed by its president Anne Cecere in 2006. Our team consists of housing professionals holding a combined 75+ years of real estate and corporate housing experience. Interim Homes is a certified woman owned small business (WOSB) and has held a GSA contract with the Federal Government since 2012. We are proud members of the Greater Washington Employee Relocation Council (GWERC) and the Corporate Housing Providers Association (CHPA.)

Martin Federal LLC
MartinFed provides the U.S. Government and commercial clients with customer-focused, performance-based, solutions, using technology and an empowered workforce as an engine to drive its customers' mission. MartinFed focuses on Advanced IT, Cybersecurity, Engineering & Technical Solutions and Course Development & Training. MartinFed is dedicated to improving the communities in which our people live and work. Through our commitment to our people, our veterans and our communities, MartinConnects was formed. Our MartinConnects Program was built on a foundation of giving. Our people share a unique care for the communities around us and we believe that giving back to our communities will have a lasting impact. By providing both financial and volunteer assistance to non-profit organizations nationwide, we can make a change one dollar and one hour at a time.
MMHA
The Maryland Multi-Housing Association (MMHA) serves the multi-housing industry and our communities by promoting and maintaining the highest professional standards of excellence. We provide education, information, legislative and advocacy services, enabling our members to operate successfully while contributing to the community around us.

M&T Bank
For more than 160 years, M&T Bank has helped people and businesses manage their money and make sound financial decisions so they can live better today and realize their goals for tomorrow. Whether you're buying a home, building a business, or broadening your career, M&T helps its customers make a difference every day in communities throughout Pennsylvania, New York, New Jersey, Delaware, Connecticut, Maryland, Virginia and Washington, D.C.
With almost 700 branches and 1,500 ATMs throughout the Mid-Atlantic and Northeast regions, M&T is focused on being the bank for all communities it serves, providing not just financial services but also other resources a community needs. In the past decade, M&T has contributed more than $263 million to nonprofit partners throughout its footprint – charitable giving that continues today. The bank also knows the vital role small businesses play in its communities and takes pride in being one of the nation's top small-business lenders year after year. When the COVID-19 pandemic struck, M&T worked quickly to approve billions of dollars of federal Paycheck Protection Program (PPP) loans for tens of thousands of businesses – the vast majority of them small businesses with fewer than 50 employees.
For more information about M&T and the services offered, please visit an M&T branch in your community or the bank's website.
For more information on how you can join The Friends of The Station Corporate Giving Program, please contact Kim Callari, Director of Development and Communications at kcallari@baltimorestation.org or at 410-752-4454 x207.