What is Black History Month?
This February we recognize Black History Month, an annual celebration of the accomplishments and influence of African Americans in US history. The 2023 Black History Month theme, "Black Resistance," explores how "African Americans have resisted historic and ongoing oppression, in all forms, especially the racial terrorism of lynching, racial pogroms and police killings," since the nation's earliest days.
Doctor, historian, and "Father of Black History Month," Carter G. Woodson originated the celebration. Starting it as "Negro History Week" in 1926, the occasion was used as an opportunity to reflect on and remember influential accomplishments of African Americans throughout history. As the weeklong celebration grew in popularity from business owners to educators, politicians to religious leaders – in 1976 it was recognized as Black History Month by the United States government and is proclaimed such each year by the presiding president. President Gerald R. Ford urged Americans to "seize the opportunity to honor the too-often neglected accomplishments of black Americans in every area of endeavor throughout our history."
Today we celebrate Black History month in a variety of ways. In schools we see special lessons in civil rights activists and achievements. In communities we see promotion of African American cultural through festivals and in increase in awareness to black owned businesses. How do you celebrate Black History Month?
Important Figures in Baltimore's African American History
Baltimore, rich in culture, has seen a multitude of historic figures who bettered the world through their actions. Here are just a few examples.
Lillie Carroll Jackson:
Born in Baltimore in 1889, Lillie May Carroll was born into a time of segregation in a city ruled by Jim Crow laws. She grew up helping her mother run a boarding room service and attended Baltimore's Colored High and Training School. Lillie May Carroll married Keiffer Jackson and travelled the country with him singing and lecturing along to silent religious films. After returning to Baltimore to raise their children, she underwent major surgery for Mastoiditis. This life changing event led her to promise a life of service to her community.
Lillie Carroll Jackson successfully started buying rental properties giving her greater connection to her community and financial stability to became more involved with the civil rights movement. Her non-violent tactics included sponsoring the City-Wide Young Peoples Forum, encouraging residents to only support shops where they were also allowed to work. Her efforts led to boycotts of businesses with discriminatory hiring practices across the nation. She partnered with the Baltimore branch (second oldest in the country) of the National Association for the Advancement of Colored Persons (NAACP) revitalized the branch as president and stayed on for 35 years.
Before passing, her final wish was that her home would become a museum for African American History. You can visit and learn more here: https://www.lilliecarrolljacksonmuseum.org/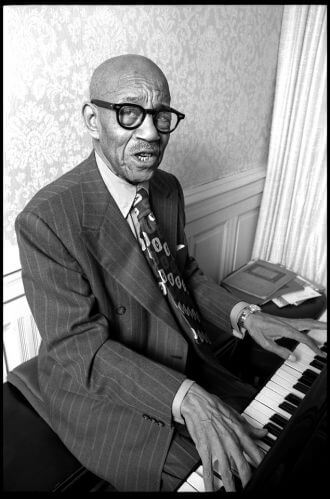 Eubie Blake:
Born February 7th, 1887 (some accounts say 1883) James Hubert "Eubie" Blake quickly grew a love for music as he was surrounded by the sounds of ragtime. He found his talent for playing on a shopping trip with his mother. Blake made his way into a local music shop, and after impressing both the store manager and his mother with his natural talent on the keys, his parents decided to invest in an organ for him and start music lessons. As his skills developed and his style grew, Blake landed a gig at a local Baltimore bordello at just 15 years old.
From there, Blake's carrier grew, he was hired to play at Gans' Goldfield Hotel in the winters, spent his summers playing through Atlantic City, and even performed with the James Reese Europe's Society Orchestra. He then formed his own music group, The Dixie Duo, with jazz composer Noble Sissle. The two ended up writing songs for the show "Shuffle Along" which would quickly become the first hit musical on Broadway written by and about African Americans.
As Blake's fame continued to grow, so did his contributions to the music scene. He recorded music, served as bandleader for the USO, made Phonofilms, and continued his education studying Schillinger System of music composition at New York University. Blake's growing accomplishments even earned him a Presidential Medal of Freedom from President Ronald Reagan in 1981. He continued to play and record until he died on February 12th, 1983 just five (5) days after a community celebration for is 100th birthday.
Thurgood Marshall:
Born in Baltimore, July 2, 1908, Marshall was raised by parents with humble jobs who believed in the power of a strong argument and conviction in your belief. His passion for the law came from his father's hobby for following court cases, even taking trips to the courthouse to watch the proceedings. Although a mischievous child, Marshall attended Lincoln University and then Howard University School of Law. He graduated first in his class in June of 1933 and passed the Maryland bar examination later that year.
Marshall started his law career in Baltimore, unfortunately not financially beneficial but rewarding none the less. He volunteered for the Baltimore branch of the NAACP and in 1935 had the opportunity to represent Donald Gaines Murray, a student that was refused admission into University of Maryland's School of Law on account of his race. Marshall won the case and although it did not set a nation-wide precedent, it did require a school that once discriminated against him, to no longer discriminate against applicants because of skin color.
In the years after, Marshall became director-counsel of the NAACP Legal Defense and Educational Fund Inc. (the Inc Fund) and would continue to win cases against racial segregation in schools. In the 1950s he changed his cases to focus on primary and secondary schools in contrast to mostly college cases he had previously taken. On May 17, 1954, the decision for one of his most well know wins was announced, Brown v. Board of Education. This landmark decision stripped away the "separate but equal" precedent, changing school systems across America forever.
After working for both the Court of Appeals and Solicitor General, Marshall would eventually become the first African American to be appointed as a Supreme Court Justice in 1967 and remained there for nearly twenty-four (24) years, serving until his retirement in 1991. Marshall's lasting impact on society was astronomical, this being just a small look into all the work he did. On January 25, 1993, he passed away at age 84. Over 4,000 people attended his funeral to pay their respects.
Black History Events and Exhibits this Month
If you are looking for some educational opportunities, check out these events and exhibits going on in Baltimore: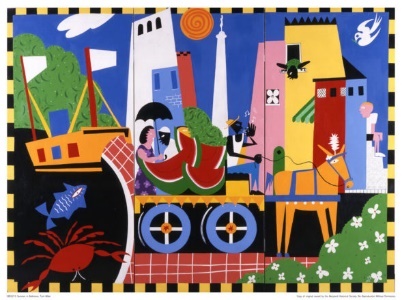 Maryland Center for History and Culture
Tom Miller Day: February 18, 2023 – 10am to 5pm *Free Admission*
"Did you know that the Maryland Center for History and Culture is the only institution in the city to display a work by Baltimore artist Tom Miller year-round? It's true! In honor of Tom Miller Week, which takes place February 12–18, we invite you to view Tom Miller's Summer in Baltimore on display in the Discover Maryland exhibition."
Website: https://www.mdhistory.org/calendar/tom-miller-day-free-museum-admission/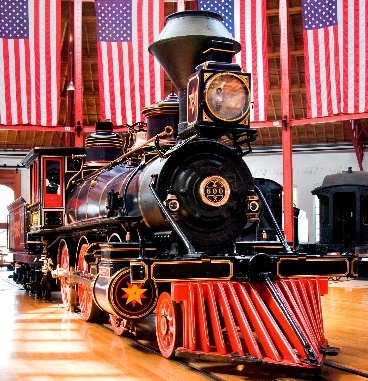 B&O Railroad Museum
February 23, 2023 @ 4:00pm – 6:30pm
"Join us in celebration of Black History Month for a free, public screening of Underground Railroad: The William Still Story. The documentary recounts the story of William Still — a Philadelphia abolitionist who risked his life to help Freedom Seekers as an agent for the Underground Railroad. Screening will begin at 5:30 PM. Before the screening, join chief curator Jonathan Goldman at 4:30 PM on a tour of the new exhibit, The Underground Railroad: Freedom Seekers on the B&O Railroad."

The National Great Blacks in Wax Museum
Open Thursday–Sunday 10 AM–5 PM
"Exposure to the Museum and its programs ensures that youth and adult patrons learn more about their American heritage and gain deeper insights into significant contributions to civilization by people of African descent. The National Great Blacks in Wax Museum spans the rich history of African Americans across the continents and time, from Ancient Africa, the Middle Passage, and Slavery, through civil rights and today."
Website: https://www.greatblacksinwax.org/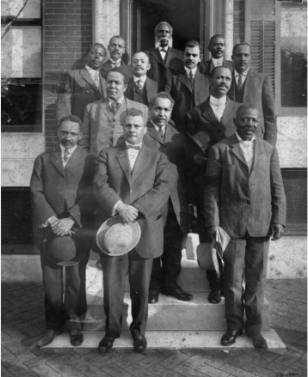 Maryland Center for History and Culture: Harry S. Cummings and his Impact on Black Political Participation in Post-Reconstruction Baltimore
February 23, 2023 – 12pm to 1pm *Free Virtual Event*
"Follow Domonique Flowers, MCHC's 2022-23 Lord Baltimore Research Fellow, as he virtually showcases Cummings' integral role as a community leader and political advocate for educational and civic issues in the late 19th and early 20th centuries. Martina Kado, MCHC Director of Publications & Interim Library Director, joins Flowers in discussion."
Website: https://www.mdhistory.org/calendar/harry-s-cummings-and-his-impact-on-black-political-participation-in-post-reconstruction-baltimore/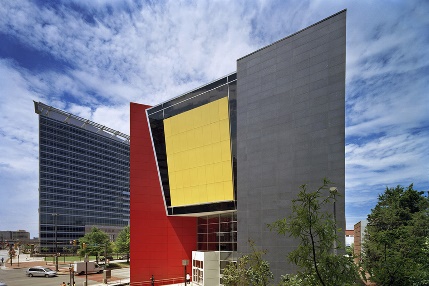 Reginald F. Lewis Museum of Maryland African American History & Culture
"Celebrate the soul of African American history and culture at the Reginald F. Lewis Museum. Through objects and art dating from 1784 to the present day, you'll learn about the incredible accomplishments and struggles of African American Marylanders. Located in downtown Baltimore, just two blocks from the Inner Harbor, the Lewis Museum is the largest African American museum in Maryland and features more than 11,000 square feet of permanent and temporary exhibition space, a two-story theater, classrooms, an outdoor terrace, and more."
Website: https://www.lewismuseum.org/
Sources Used:
"A Lasting Legacy: Notable Baltimoreans." Explore Baltimore, https://www.explorebaltimore.org/city-history/notable-baltimoreans.
Davis, Michael D.; Clark, Hunter R. (1992). Thurgood Marshall: Warrior at the Bar, Rebel on the Bench. Secaucas, New Jersey: Carol Publishing Group.
"Dr. Jackson." LCJM, https://www.lilliecarrolljacksonmuseum.org/dr-jackson.
"Eubie Blake." PBS, Public Broadcasting Service, 2 Oct. 2012, https://www.pbs.org/wnet/broadway/stars/eubie-blake/.
History.com Editors. "Black History Month." History.com, A&E Television Networks, 14 Jan. 2010, https://www.history.com/topics/black-history/black-history-month.
"Justice Thurgood Marshall Profile – Brown v. Board of Education Re-Enactment." United States Courts, https://www.uscourts.gov/educational-resources/educational-activities/justice-thurgood-marshall-profile-brown-v-board.
Koenig, Karl. "The Life of Eubie Blake". Maryland Historical Society. Archived from the original on September 27, 2007. Retrieved February 17, 2007