The sun is shining, the birds are singing, and summer is in full swing. But no matter the season, here at The Baltimore Station we fill the day with treatment opportunities covering various topics to better support the men in this program and their personal goals to recovery and self-sufficiency. Therapies like art, drama, and music give the men a creative outlet to process their thoughts and feelings. Group meetings with our program directors and case managers offer refreshers on AA/NA steps as well as opportunities to talk as a group about what struggles everyone is facing. We even welcome outside speakers to offer their knowledge on nutrition, fitness, writing, renting, job searching, etc. These diverse group options are what make our program so unique and allow the different needs of every man in our program to be met. But as everyone knows, sometimes the best treatment, is a break from work with a day focused on relaxation.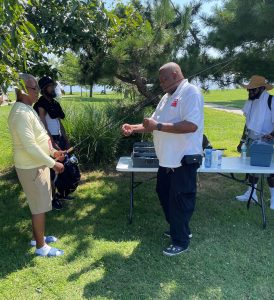 So, on a hot July day, we gathered everyone and headed to Sandy Point State Park for a good old-fashioned day at the beach! We packed up the cornhole boards, yard games, lunch essentials, plenty of sunscreen and then headed out. It was already looking to be a hot sunny day by time we reached the beach, so our kitchen team got straight to work cooking lunch while everyone else set up chairs and looked for the best view to sit back and enjoy the scenery.
Patricia, one of our kitchen staff members, got the grills going and started cooking the burgers, dogs, and chicken to perfection. She mentioned how beautiful it was working in the open air and seeing the ocean waves as she prepared lunch. We now have another grill master on our kitchen team! Assistant Clinical Director, Paul, lead a group down to the water to do some catch and release fishing together. Everyone who joined in had a great time casting and reeling in the lines in hopes of seeing a big catch on the end. Even those who didn't fish found a perfect activity as well.
For our sunshine seekers we had a competitive game of horseshoes going on while others played cornhole nearby. The heat isn't for everyone so some clients and staff including Resident Attendant, London, played cards under the pavilion and talked about past trips to the beach and hopes for future adventures. It was a pleasure to enjoy the peace and relaxation brought by a day together in the sun. We do our best here to support different forms of therapies because what works for one person does not always work for another. But sometimes the best way to see progress is to take a day off and enjoy the peace that a day at the beach can bring.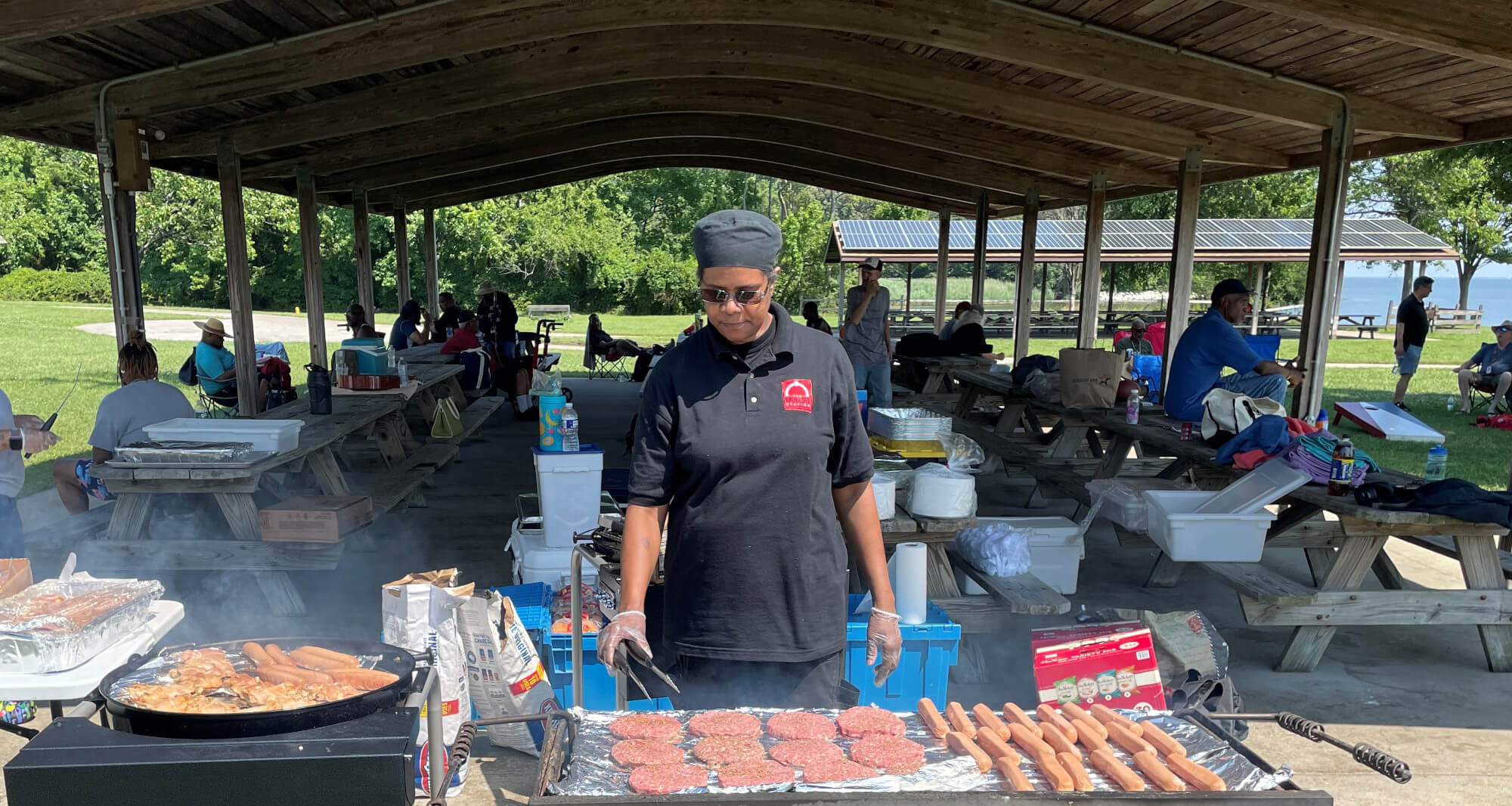 Need of the Week
Do you have some extra tennis equipment you no longer need? Consider donating it to The Baltimore Station! At last week's town hall meeting, clients voiced that they would like to play tennis outside together, so now the search for equipment is on. If you have any tennis items (new or used), please reach out to Lilly Frazier at lfrazier@baltimorestation.org to set up a drop off time.
Thank you!