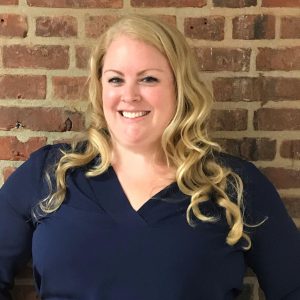 Associate Brand Manager, T. Rowe Price
Michele Renaud is an Associate Brand Manager at T. Rowe Price, a global asset management firm headquartered in Baltimore. Prior to T. Rowe Price, Michele followed her passion for marketing and held various roles within the asset management, retail, advertising and women's wear industries.
With a deep belief that is important to recognize and thank those who gave so much, she looks forward to creating awareness for The Baltimore Station. Volunteerism is important to Michele and she also serves on the Board of Directors for Rebuilding Together Baltimore.
Michele is a graduate of Rider University.