Happy New Year Everyone! We had another wonderful year of working with the community to help those in need find food, shelter, and a place to better themselves and achieve their goals. Here at The Baltimore Station, we work to not only get men off the street, but also to work with them through obstacles they face, preventing them from living self-sufficient lives. This process first begins with getting the word out about the services we provide. So, to finish off 2022, the men currently in our program created blessing bags containing personal care items, snacks and information about our program to help those in need..
So what exactly is a blessing bag?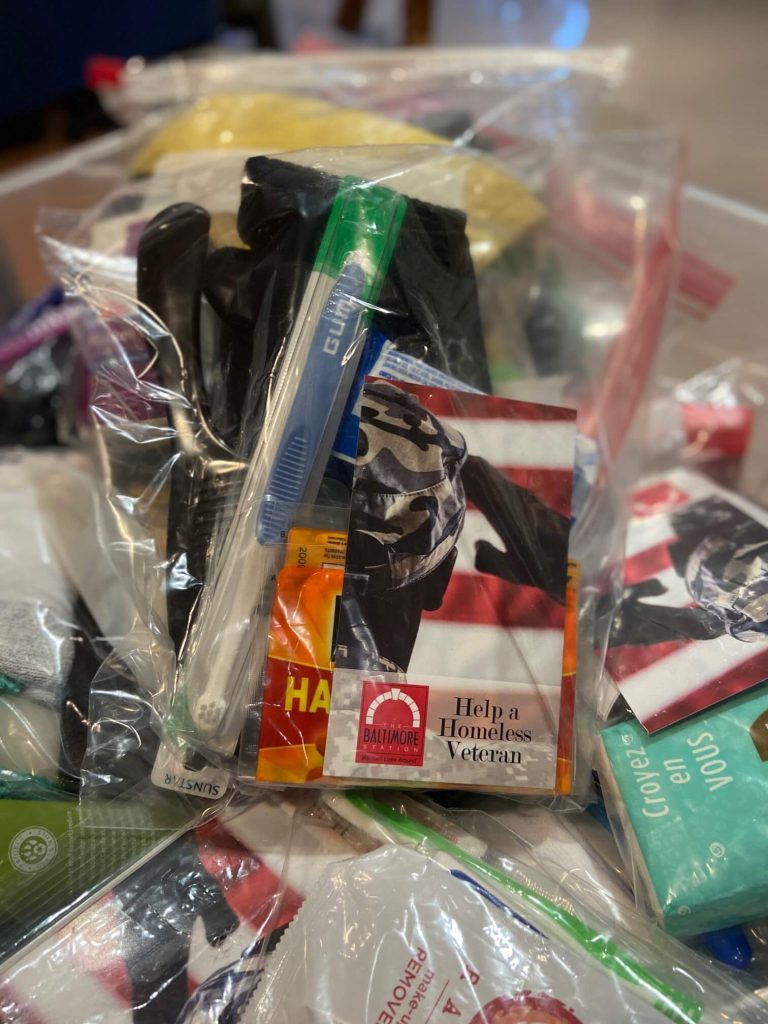 Blessing bags, also called care packages or necessity bags, are kits that include a variety of items for those struggling with homelessness, hunger, and other basic needs. They can also include contact information for local shelters, non-profits, and help centers.
They include items like:
Toothbrush and Toothpaste
Handwarmers or Emergency Blankets
Soap
Hand Sanitizer
Tissues
Socks, Scarves, or a Hat
Deodorant
Comb or Brush
Washcloth or Wipes
Sunscreen
First Aid Items
Snacks
A Friendly Note
These bags are great to keep in your car or purse and hand out to those who are struggling. You never know how much a fresh pair of socks or a new toothbrush can help. Plus, they are an easy activity to have kids make and learn about the importance of helping others.
An opportunity to give back…
The adversities faced by the men in our program are great, but their passion for giving back to others is far stronger. So, finding ways to give back is extremely important to them. To finish off the year and celebrate how far everyone has come, we spent some time making blessing bags together for those still looking for help.
We gathered the supplies, and all met in the main room to work on the project in an assembly line fashion. Some men put together the bags filled with essential items while others picked the perfect snack to include. At the end, we put an outreach card with all the information someone needs to reach out to The Baltimore Station for help. Together we made about 150 blessing bags. We are hopeful that in making these bags, we will be able to reach a population directly in need and get them the help they deserve while also providing a few items to help on their journey.
How can you help?
Are you trying to give back more to your community this year? Interested in a meaningful staff engagement activity? Looking to fill some time during your kids' school breaks? Consider making your own blessing bags! Putting together a few bags is a great way to connect with others while giving back to those in need. Feel free to include information about local resources so who ever receives them knows where to look for help next.
And if you'll be at The Baltimore Station volunteering or attending one of our events, ask a staff member for a couple blessing bags to pass out in your community. The Baltimore Station accepts veterans from all 50 states so even if you're visiting from out of town, getting our organization known elsewhere, can still help to change someone's life.
Time to get out and make 2023 your year to make a difference!