Happy Fall everyone! Pumpkin spice season is in full bloom, and I've already started seeing the shelves stocked with skeletons, pumpkins, and assortments of candy. But before we start another season at The Baltimore Station, I would like to reflect on the amazing summer we had here. Thanks to volunteers, donors, staff, and community partners we have been able to not only continue the recovery work we offer here but also ensure that everyone has a memory they can look back on and smile at. So here it is, your recap of this summer at The Baltimore Station
Plenty of Cook Outs
This summer, we were graced with so many cookouts thanks to our dedicated community of volunteers. BGE Exelon kicked it off with a huge lunch cookout of burgers and hotdogs with all the sides imaginable, in addition to donating two (2) brand new grills! Shortly after that, SBSS Coptic Orthodox Church had their church cook out and brought enough food down to The Station to expand their festivities and include our men in their celebration. The Central Maryland Chamber of Commerce's Military Affairs Committee rounded out the summer with our 3rd cookout, serving charcoal grilled burgers and hot dogs along with homemade sides and smiles. Cookouts are one of my favorite parts or the summer and I know for many, they are a great opportunity to reunite with old friends as well as meet new ones.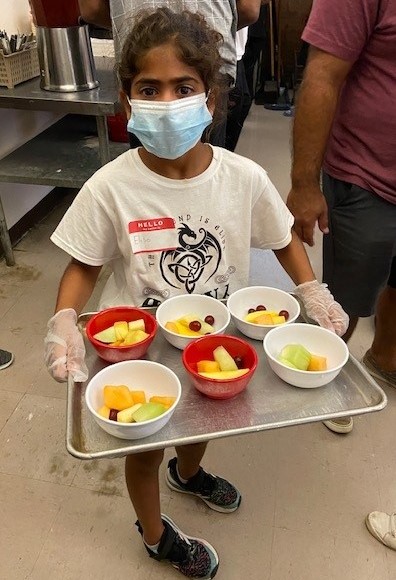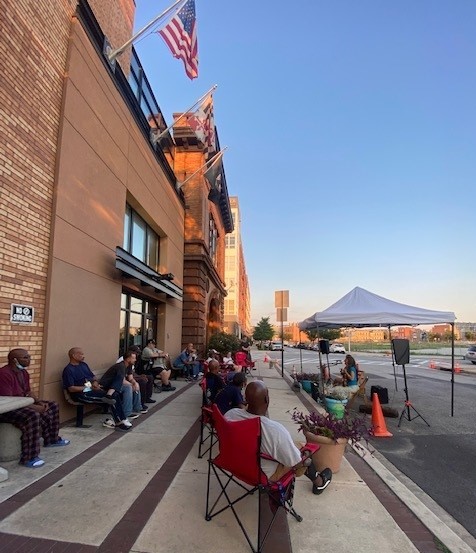 Music for the Men
Music seems to be the common bond that can bring any group together, and there is no exception to that here at The Baltimore Station. We have been so lucky to have found a partnership with Our Joyful Noise Baltimore who brings beautiful music to the men here. Because of the rain, many of our concerts had to be moved inside but the sun did shine for a couple. Dan and Claudia Zanes came twice this summer, once to The Station and once up to Camp Puh'Tok where the men enjoyed a few days in the great outdoors. Their music and bright spirits always bring smiles to our faces. Another duo, Kristen Toedtman and Chris Pumphrey, offered an outdoor concert as the sun set over Baltimore. They played songs in both English and Spanish, adding peace to the evening and relaxing our clients with their gentle playing. Drumming circles also continued throughout the summer many of which were client lead. Wesaw high participation numbers throughout the summer. Music is such an amazing way to connect with others and learn more about the world around us.
Memorable Meals
In addition to the cookouts, we also had plenty of other meal service volunteers who gave it their all to bring delicious food to the men of The Baltimore Station. Getting up bright and early is hard enough on a weekday but doing it on the weekend to volunteer is a true testament to a dedicated group. Allies of The Station and Church of the Redeemer are two such groups, both getting up before the sun on a Saturday to provide an amazing breakfast for our men. From sausage and gravy to pancakes and eggs, these volunteers bring their uplifting energy to the men every time they serve. But amazing meals also happen for lunch and dinner! The Baltimore Hons came out with all the comfort foods imaginable for their dinner service and Giant Delivers brought American favorites like rotisserie chicken with mashed potatoes in for their lunch. Finally, we were able to continue our volunteer potluck dinners thanks to the help of individuals looking to give back and willing to bring in big trays of their favorite dishes! We might not always remember every meal or everything that was served but we do remember how good it felt to share a meal together and enjoy good conversation.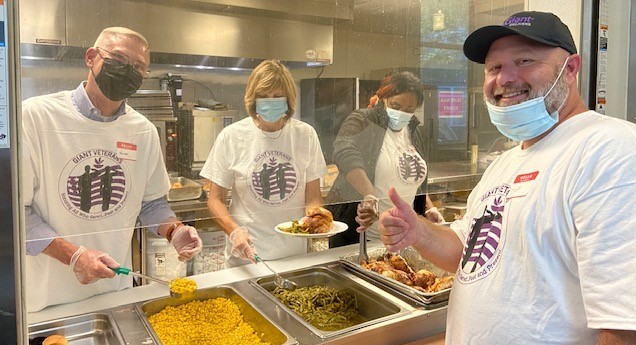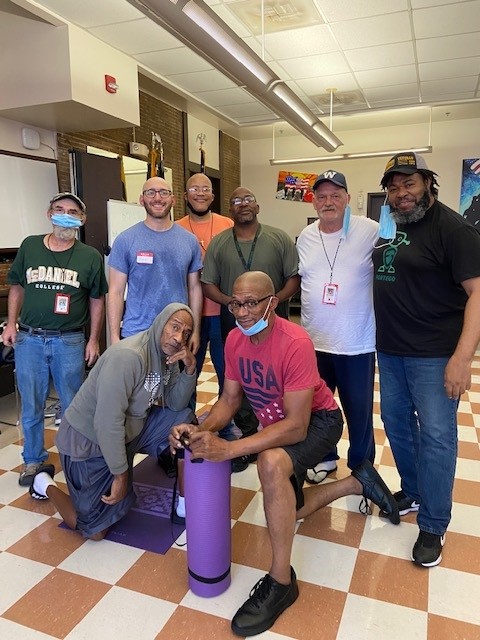 Unique Experiences
We also had a handful of unique opportunities to help keep the men motivated and engaged in their treatment. Nutritionist, Melanie Berdyckfrom Giant's Healthy Living team offered a healthy eating seminar for the men, giving them an opportunity to ask all their diet and nutrition questions. We also had a neighbor stop by to offer a yoga class, something the men have been asking for and were very excited to try out. One of the new programs we tried out was horse therapy. Maryland Therapeutic riding offered eight (8) men an opportunity to test this form of therapy out to see if it could help with their needs. They enjoyed petting and talking with the horses in such a calming atmosphere. Finally, were just got back from our end of summer trip to Camp Puh'Tok. The men were able to swim in the pool, ride on horses, toast marshmallows and cook all their own meals. Making memories is not always about spending the most money or stressing out to get all the details perfect.
We are so grateful for the amazing summer we had. Summer can be a challenging time to recruit volunteers but not at The Baltimore Station! We appreciate each and every one of our dedicated supporters who take time out of their personal lives to volunteer with us. We look forward to Fall and another great season of giving back and connecting with our mission and men. Thanks to everyone involved with The Baltimore Station, in helping us turn lives around.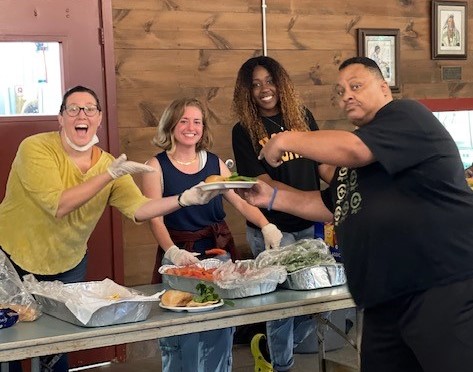 Need of the Week
As the weather starts to cool down and we get a reprieve from the hot sun, we are looking for groups interested in playing some outdoor sports with the men. So, if you have a softball league looking for some friendly competition or a basketball team looking to get an early start on the season, consider coming down to The Baltimore Station. Please contact lfrazier@baltimorestation.org to get more information and set up a time.
Thank You!