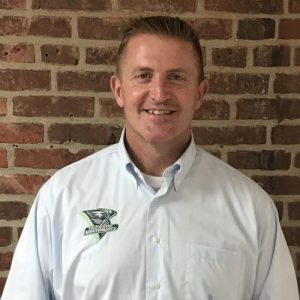 Director of Operations, Chesapeake Bayhawks
Will Huff is originally from Brightwaters, New York and graduated from Bay Shore High School in 1985. He attended the United States Military Academy and graduated in 1991. Will achieved the rank of Colonel and served fifty-four months deployed to Operation Enduring Freedom and Operation Iraqi Freedom. His service career includes command at battery, troop, squadron, battalion and deputy brigade levels, and seven years in special mission units. Will is a graduate of Naval War College in Newport, Rhode Island and the National War College in Washington, DC.
Following his Army career, he worked in the Towson University Athletic Department and spent the last three years as Deputy Athletic Director-External Operations. In January 2019, Will joined the Chesapeake Bayhawks of the Major Lacrosse League as the Director of Operations.
Will resides in Hanover, Maryland with his wife, Beata, from Berlin, Germany, and daughter Nina, 16 and his son, Will, who attends United States Military Academy in the class of 2020.