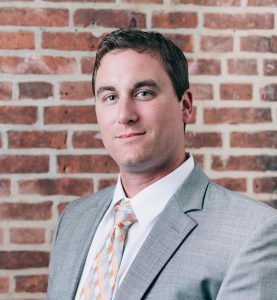 Operations Manager, Johnson Controls
Jay Larson currently works for Johnson Controls as an Operations Manager. In his role he is responsible for the leadership and growth of a business unit that generates over 2 million dollars in yearly revenue. Prior to Johnson Controls, he serves as an Army Officer, serving in various company and battalion leadership positions. In his free time Jay is a coach of lacrosse at Loyola Blakefield, enjoys athletics, outdoor activity and reading. Jay is married to Chelsea Larson, who works for Laurette Education and they have an infant daughter Sienna.
Jay holds an MBA from Loyola University Maryland's Sellinger School of Business and an BS from the United States Military Academy.